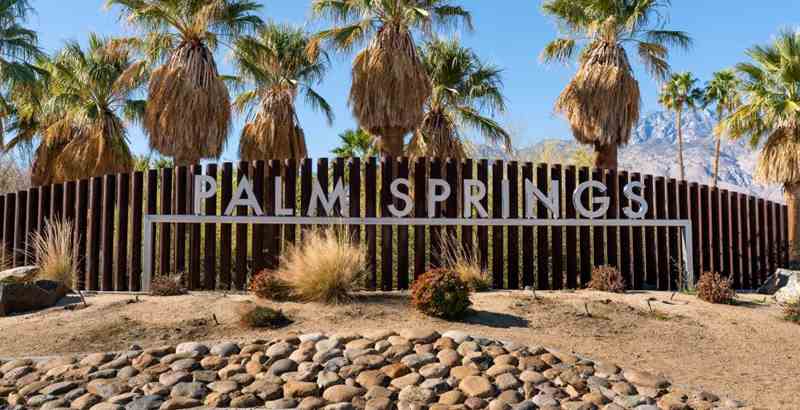 Palm Springs Tourist Attractions
Palm Springs is a favorite travel destination for many people. The city is widely known for its parks, outdoor activities, and many more.
Whether you're a resident or just visiting the city for a few days, getyourguide.com is the place to start learning about some of the best things to do and see when in Palm Springs.
Here are some recommendations:
Palm Springs: Legends and Icons Tour
Palm Springs is famous for its celebrities. During your time on the bus, you will be entertained by stories of legends, icons, and celebrities that have made their home in the area.
You will hear stories about Frank Sinatra, Marilyn Monroe, Bob Hope, Dinah Shore, Elvis Presley, and many others. You will learn about the history of Palm Springs and how it became
Legends and Icons Tours take you to their favorite hangouts where you can see where they lived, dined, and played while they were in Palm Springs.
It's a private bus tour with stops at three locations for a total of about 2 hours. With its beautiful weather, cool climate, and exclusive hotels and clubs, it's the perfect spot for celebrities to relax and unwind.
The Palm Springs Legends and Icons Tour of the iconic sites in the Desert Oasis that shaped the culture of the city. Through stories and interesting facts, guests can explore the history of Palm Springs and its celebrity residents.
Joshua Tree National Park - Driving Tour
Joshua Tree National Park is a protected area in southern California. Famous for its rugged rock formations and stark desert landscapes, the location is visited by thousands of tourists every month.
Named for the region's twisted, bristled Joshua trees, the park contains many natural wonders, including at least two distinct geologic faults and various plant species.
It is also home to hundreds of animal species including mammal species, bird species, and dozens of reptile and amphibian species.
Joshua Tree National Park has been a favorite of travelers to Southern California for many decades.
The tour includes stops at the Park Visitor Center for souvenirs, Hidden Valley, and Keys View for optional nature walks. This tour allows visitors can learn the fascinating stories behind the region's history.
Palm Springs: Self-Driving Windmill Tour
Palm Springs is a desert city located in the Coachella Valley in California. The area is also a popular vacation destination for tourists from around the world who come to enjoy the warm weather for which Palm Springs is famous.
This self-driven tour will take us through downtown Palm Springs, and up to the Annenberg Estate, one of the largest private homes in California. An audio program guide with clearly marked destinations throughout the area is also provided.
Guests can go through 10 marked stops, starting with a display yard of non-operating wind turbines, among other interesting activities in the desert.
Palm Springs: San Andreas Fault Open-Air Jeep Tour
The San Andreas Fault is a scar on the landscape that separates two tectonic plates.
The plate boundary is where the Pacific Plate moves northwest of the North American Plate, causing earthquakes and volcanoes.
A fault rupture can occur when an earthquake occurs in the valley but does not break through to the surface. Instead, the energy from the earthquake is absorbed into the earth and stored until it builds up enough force to cause another earthquake nearby.
These ruptures are unpredictable and can happen at any time. While it doesn't look like much from above, there are areas all over Palm Springs that have been designated for tourists to visit safely.
This is a tour for the adventurous. You will get to ride in an open-air Jeep and see the San Andreas Fault up close and personal.
If you have ever been curious about what the fault looks like, this is the tour for you.
The Jeep tour takes you to one of the most active sections of the San Andreas Fault where you'll see evidence of recent activity that occurred over a century ago. The tour guide will also point out places along the fault line that are prime spots for future quakes to occur.
Earthquake Canyon Express Downhill Bicycle Adventure
There are some unique opportunities for adventure tourism in Palm Springs. The area boasts many trails for mountain bikers, but there is a lot more to try than just biking.
There are plenty of trails for hiking and horseback riding as well. Riders will be treated to a geological extravaganza on this 32-kilometer tour.
This activity can be done alone but several tour groups can help you plan out the vacation safely. These companies also arrange your transportation, accommodations, and transfers.
UNBEATABLE VALUE CAR RENTAL

FREE
Amendments,
FREE
Cancellations,
NO
card fees!

airport_shuttle Need Airport Transfers?
Palm Springs International Airport News and Information